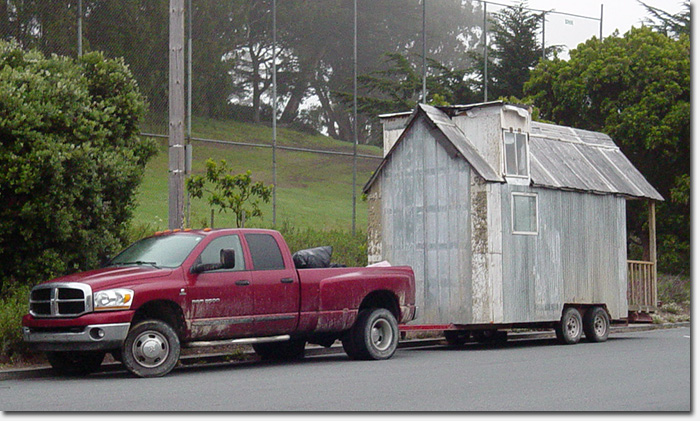 Photo by James F.
We got an email from reader James F. earlier this week that said "There has been an unusual trailer parked on Clement street by Lincoln Park golf course around 38th – 40th avenues. It would make a good picture."
So we said sure, send us a pic! And boy, he wasn't kidding.
This looks like a full house on wheels. Ok, maybe more like a shack, but this is a pretty elaborate "trailer". We particularly like the attic window detail and front porch.
Is this the Love Shack that the B-52s were singing about?
UPDATE: The owner, Alex B., has revealed himself in a comment: "Good Morning!!! That's my house. I built that Tiny House back in NC. It's name is Nod, which means to wander."
Sarah B.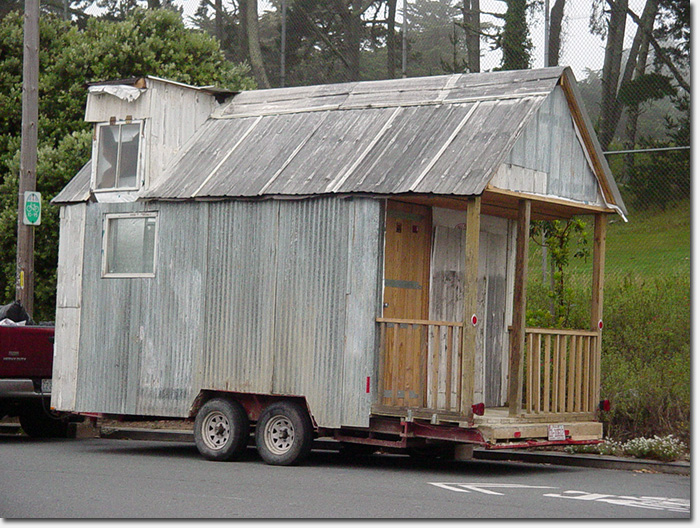 Photo by James F.
5:06 am | Posted under
Transportation
|
12 comments