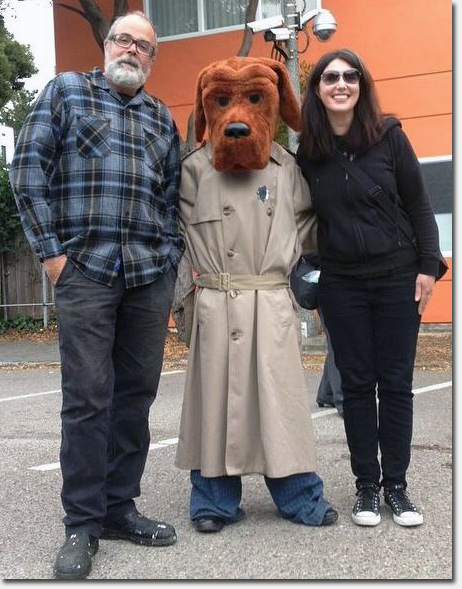 Photo by @skozik13
Last night, the SFPD Richmond District station hosted a National Night Out event. One of the highlights each year is the appearance of McGruff the crime dog, in his full trenchcoat attire.
Sharon Kozik, wife of local artist Frank Kozik, tweeted the above photo to us from the event. She was excited about meeting the dog detective:
I AM MINUTES AWAY FROM MEETING McGRUFF, CRIME DOG! OMG OMG OMG! and having free BBQ! @richmondsfblog @sfpdrichmond

— sharon kozik (@skozik13) August 6, 2014
Frank Kozik is in the process of opening a design studio/store on Clement Street near 3rd Avenue, in the old Kumquat's location. Gotta wonder if his encounter with the crime dog will inspire some new works…
Sarah B.
4:06 pm | Posted under
Art
,
Photos
|
Comments Off