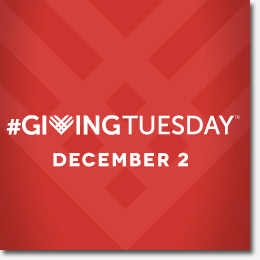 Black Friday and Cyber Monday are behind us (phew!), so now it's time for one of our favorite days during the holidays – #GivingTuesday.
GivingTuesday is a global, 24 hour movement to celebrate generosity and give. All around the world on December 2, people are giving time, goods or donations to their favorite causes, organizations and charities.
If you're thinking about being a part of #GivingTuesday, consider making a donation to a non-profit right here in the Richmond District.
The list below is far from exhaustive (we didn't list schools, churches etc.) but it's a place to start. Visit their websites to find out more and if you're so compelled, make a donation.
Or visit justgive.org to search for other nonprofits by name, zip code and more, and make donations.
A big part of #GivingTuesday is to share your activity to encourage others to be part of the 24 hour global giving day. So if you make a donation, volunteer or give in other ways, consider sharing it on social media with the hashtag #GivingTuesday.
Sarah B.
SOME RICHMOND DISTRICT NON-PROFITS:
Richmond District Neighborhood Center
Richmond District YMCA
Friends of Mountain Lake Park
Friends of Cabrillo Playground
Western Neighborhoods Project
Fine Arts Museums – de Young, Legion of Honor
California Academy of Sciences
San Francisco Botanical Garden
Institute on Aging
Conservatory of Flowers
Little Sisters of the Poor Home for the Aged
Internet Archive
Richmond Area Multi-Services (RAMS)
San Francisco Free Clinic
Golden Gate Senior Services (Richmond Senior Center)
12:01 am | Posted under
Community
|
Add comments