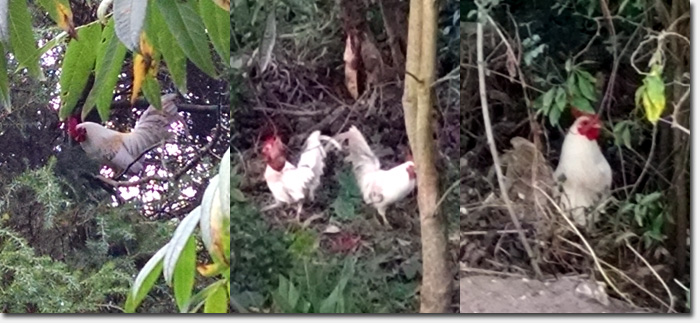 Neighbors living near the west end of Golden Gate Park have been hearing an unusual sound in the mornings – crowing roosters.
Readers tell us that two roosters have been living in the park for the past couple of months near a lake. How they took up residence in the park is a mystery. Perhaps they escaped a home coop or were abandoned there?
Even more mysterious is how they're surviving, considering the coyotes and raccoons that wander Golden Gate Park.
A reader snapped these pics of the handsome devils. Cock-a-doodle-doo!
Sarah B.
4:30 am | Posted under
Golden Gate Park
,
Wildlife
|
5 comments