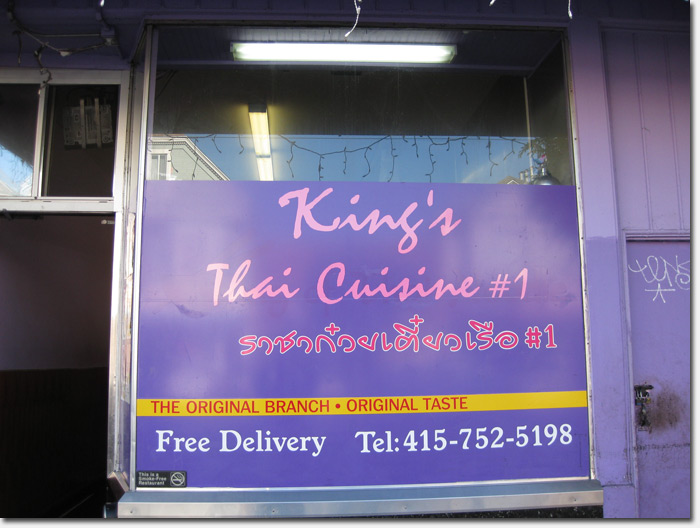 Photo by Derek
Last week we posted about the two King of Thai restaurants on Clement Street dropping / losing their royal monikers.
We haven't been able to confirm the reason for the change, but surmised it was a trademark dispute or possibly a business divorce.
This week, the restaurant signs have changed once again. The location at 639 Clement has been relabeled as "King's Thai Cuisine". We assume the other location at 346 Clement Street will soon follow suit.
As we said in the last post about this, they can be called whatever they want – as long as they stick around!

As one tweeter wrote, "As long as I can still get tasty pumpkin curry and pad kee mao in 4 minutes flat, they'll always be the King of Thai to me."
Sarah B.
10:43 am | Posted under
Business
,
Food
|
Add comments