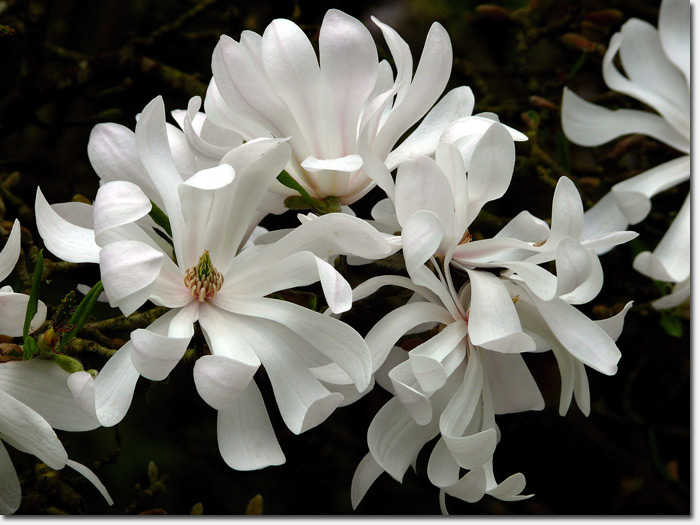 Photo by James Gaither
While the rest of the country is bundled up, we're enjoying record high temps and blooming magnolia trees at the SF Botanical Garden in Golden Gate Park.
Mid-January through mid-March is the best time of year to see the magnolia trees in bloom, and the gardens have a few events to showcase the magnificent flowers.
On Saturday January 18, take the Magnificent Magnolia Tour which includes a tour of the collection in the company of a magnolia expert. The tour runs from 1pm until 3:30pm, and admission is $20, $10 for members. Purchase tickets online in advance. Additional tours will be offered on February 15, March 8, and March 9.
The following Saturday, January 25, the Botanical Garden will host a Chinese Lunar New Year Celebration, featuring lion dancers, lively folk dances, tai chi performances with dazzling sword forms, children's activities and more. It's a great chance to see all of the gardens and take in the magnolias. The celebration is free and the full schedule (9am – 3pm) is online.
If you can't make an organized tour to check out the magnolias, the Botanical Garden also offers a self-guided tour. Pick up a free Magnolia Highlights map at the ticket kiosks.
There are also free docent tours of the magnolias every Saturday, January 18 – March 15, at 2pm, departing from the North Gate.
The Botanical Garden's magnolia collection includes 51 species and 33 cultivars, including many prized examples from Asia. The collection began in 1939 with Eric Walther, who planted the very first magnolia in the Garden and continued to introduce species and cultivars throughout his tenure as the first Director.
One of the most famous species he planted was the cup and saucer magnolia or Magnolia campbellii, the first of its kind to bloom in the United States in 1940, attracting huge crowds of excited and curious visitors who stood in long lines to see the magnificent large pink blossoms of this lovely magnolia that still stands in the Garden today.
C'est Magnifique!
Sarah B.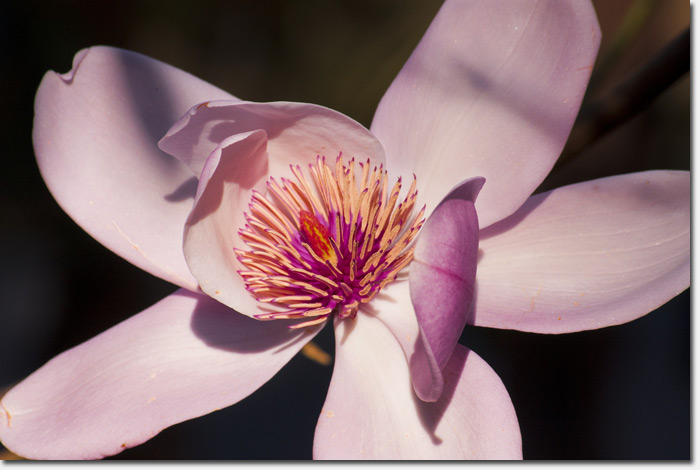 Photo by
LVFotos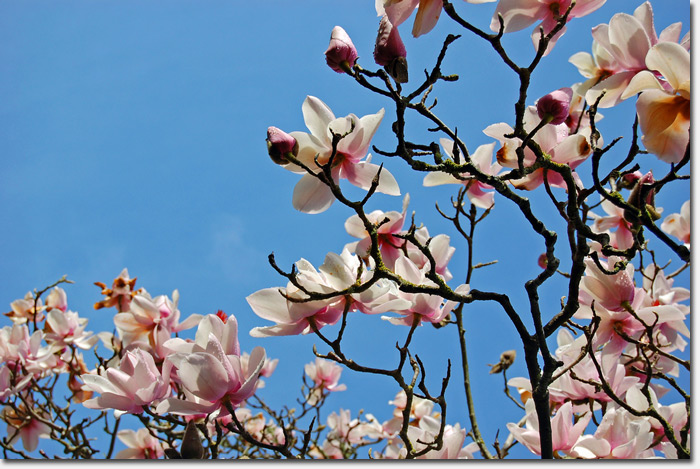 Photo by
P Gonzales
4:41 am | Posted under
Events
,
Golden Gate Park
|
1 comment