Travel back in time to 1967 when plans were in the works for an extensive underground subway that would connect the Richmond with the new BART system once it opened. The image below is a concept showing it running underneath Park Presidio Boulevard at Geary.
Thanks to Eric Fisher for sharing this on his Flickr account and providing this information about the image:
The maps and pictures here are from a report on Coordinated Transit for the San Francisco Bay Area that was concerned with proposing changes to various transit systems to make connections with BART once it opened. Although the full report wasn't published until 1967, an earlier draft of the plan was the subject of Proposition B of November 8, 1966 which was voted down. The core of the plan seems to have survived at least into the 1972 Rapid Transit Plan (map).
Reminds me of something I would see at Future World at Epcot Center.

Sarah B.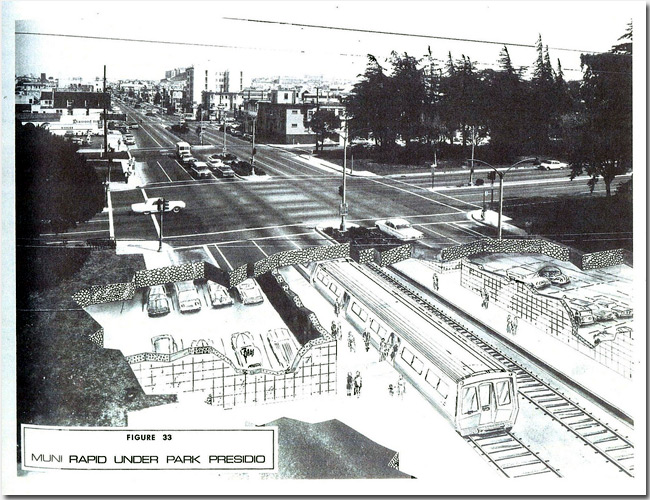 6:03 am | Posted under
History
,
Muni
|
6 comments