Local blog The Daily Kernel has a post about the recent flooding from some landfills in the Presidio. The neighbors living on 15th Avenue next to the Presidio gate have been getting their fair share of runoff from the recent rains. The landfills are part of the redevelopment project of the Veterans Hospital as it gets turned into housing.
While at the PAR meeting last week, President Ray Holland said there has been some finger pointing over the issue, as the property within the gate is under the purview of the Presidio Trust, while the street outside the gate falls under city jurisdiction. Hopefully they'll get it sorted out soon.
In one of the photos below you can see the standing water that is up against a house that borders the Presidio. Click here for more photos.
Sarah B.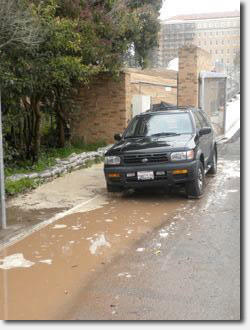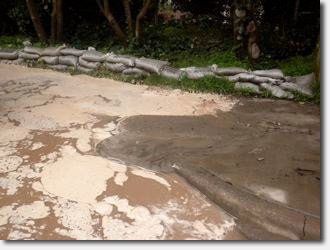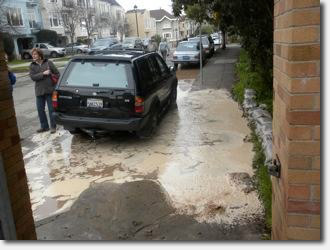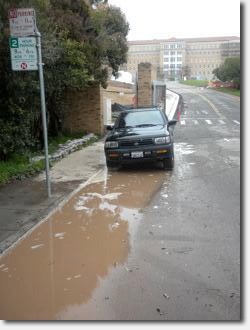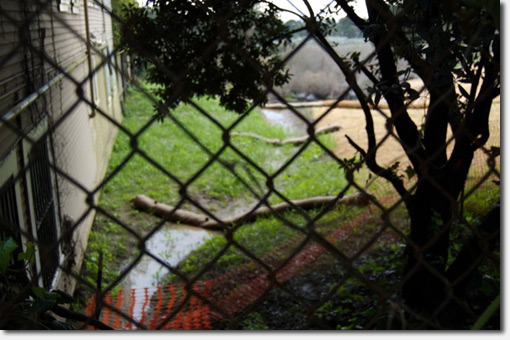 11:38 am | Posted under
Weather
|
3 comments