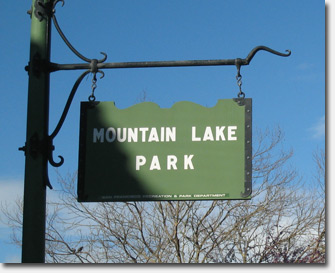 This entry was posted today, May 1, on the Richmond District Police Station's website. For convenience, I have highlighted the new information in this latest update.
In regards to this incident, I know many of you have been commenting and discussing it heavily here on the blog. But I ask that you please do not post information that is unconfirmed or that is rumor. If you have information or hear of other incidents, report them to the police immediately by calling 911 or 553-0123.
Do not leave them here as comments on the blog. It only serves to further alarm other readers and residents and often, they turn out to be false or unfounded.
Thanks for your cooperation.
Sarah B.
————————————————————————————————-
Richmond Station Advisory, May 1, 2010
by Captain Richard Corriea
On April 21, 2010 Richmond Station was alerted though a widely circulated email about suspicious activity by a lone adult male at Mountain Lake Park . The email stated the individual had been using his cell phone to take photographs of other people's children near the park's play structures. He did not have any children with him and was doing pull ups while wearing casual street clothes. A parent used a cell phone to take a photograph of the subject, which she included with the email. Police were not notified at the time of the incident.
I live in the Richmond; my children are fifth generation Richmond residents, and I take my role as your Police Captain very seriously. Your sense of safety is paramount and that's why upon receipt of the email we started an investigation. Our intent was to identify the individual, determine if he had violated any laws and ascertain if he presented an actual risk to our community.
On April 26, 2010, plain-clothes officers identified the subject and met with him at his home. While surprised at being the subject of a police investigation, he was cooperative and unguarded. Officers interviewed him and reviewed his background. He allowed officers to examine his cell phone and his laptop computer. I responded to his home and spoke with him. He stated that he hadn't taken any photographs. He explained that he was looking at his phone's screen while using the telephone's stopwatch feature as part of his work out. Such an activity could be perceived as a person taking photographs. Our investigation did not disclose any facts that suggest that the individual had engaged in illegal activity or that he presents a risk to our community. We informed him about signage in the park that prohibits adults from entering the children's play area except when they are accompanying children.
As for the blog entries concerning "recent sightings" and additional unusual acts reported to police subsequent to April 26, 2010, please remember that we sometimes attach meaning to equivocal facts using previously held beliefs and fears. This tendency works well to protect us all from extreme danger. However, we should be sensitive to those aspects of an observation that are inconsistent past incidents. In both recent reports the individuals were using tripods, video and one explained to those concerned what he was doing. Also, a different vehicle was involved.
The Officers at Richmond Station are available twenty-four hours a day to respond to your calls for service. I think that the many emails, forwarded emails and blog entries during the last week of April were helpful while we as a community sought answers to assuage our fears. As we return to a more general sense of vigilance for all risks, please remember to call 911 immediately anytime you see a person engaging in suspicious activity.
Captain Richard Corriea
Richmond Station
11:10 am | Posted under
Crime
,
News
|
6 comments