SFWeekly have a funny post today asking, "What's Left To Do at Strybing Arboretum?" after noting the extensive prohibited behaviors sign at the entrance to the Botanical Garden.
Hey, we appreciate that there are things you shouldn't do at a classy arboretum like Strybing. But we have to admit — this sign is just a bit unintentionally hilarious. We believe the one just above the "No stealing food from squirrels' mouths" is "no taxation without representation."
What the heck is the symbol that's third from the bottom? No leaf dancing?
Sarah B.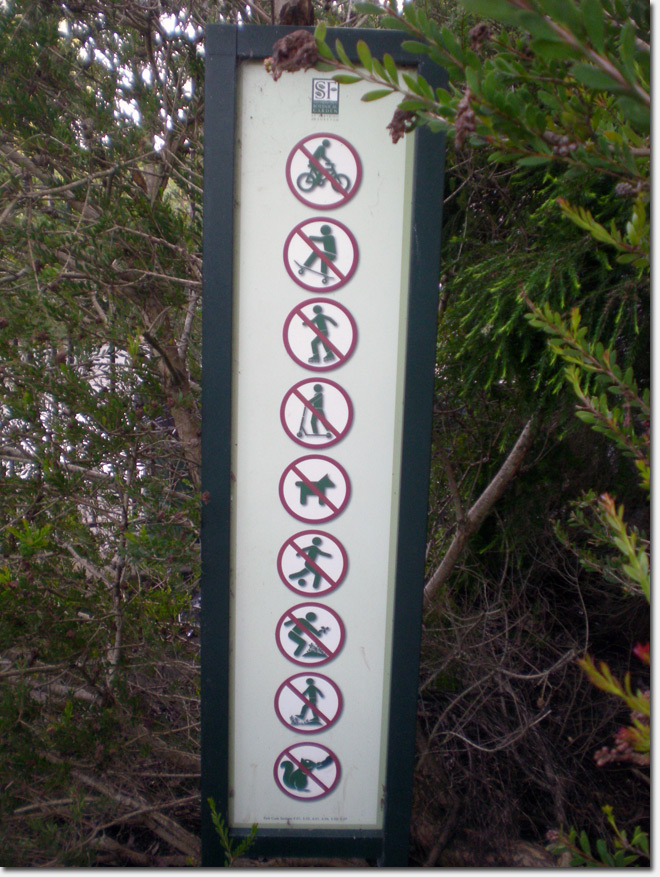 10:04 am | Posted under
Golden Gate Park
|
9 comments