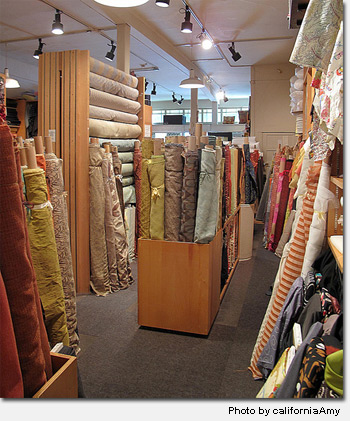 The Chronicle had a nice writeup on Satin Moon, a fabric store that has been located at 32 Clement Street for 37 years.
I love going into their shop. It's like entering a beautifully draped, padded room that's full of colorful fabrics that take their inspiration from many different cultures. I've been in Satin Moon many a time for upholstery fabric through the years.
The sisters who run Satin Moon are Alice and Susan Miyamoto, who spent their teenage years sewing and designing their own clothes and indulging their wild child by driving up from Southern California to catch concerts at the Fillmore. Their parents were dismayed when they opened the shop in 1972. Alice says, "They wanted us to be doctors."
Well Mom and Dad, your daughters have done very well – Satin Moon is regarded as one of the city's premiere fabric stores. It's hard to match the rich and unusual designs that you'll find among the bolts and bolts (and bolts) of fabric that line the shop, which is smaller than some Richmond District apartments at just 1,200 sq. feet.
Their success seems to be tied to not only their eye for design and fabrics, but also their ability to agree on what they like. "We can go into a museum and look at 50 Rothkos and we'll both like the same one best," said Susan.
They often imagine what a fabric could be used for when they're considering a purchase. But sometimes, they just buy something because they like it.
Says Susan, "if we really love something, we just buy it." "Even if we aren't sure who else will like it," said Alice. "It almost always sells, in the end," said Susan.
Read the entire article at sfgate.com
Sarah B.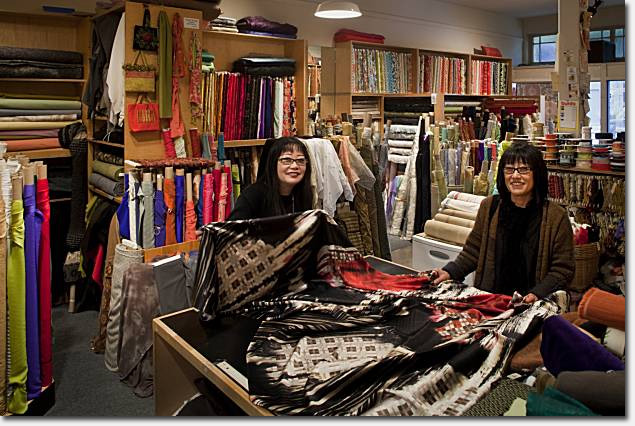 Photo: Peter DaSilva | Special to the Chronicle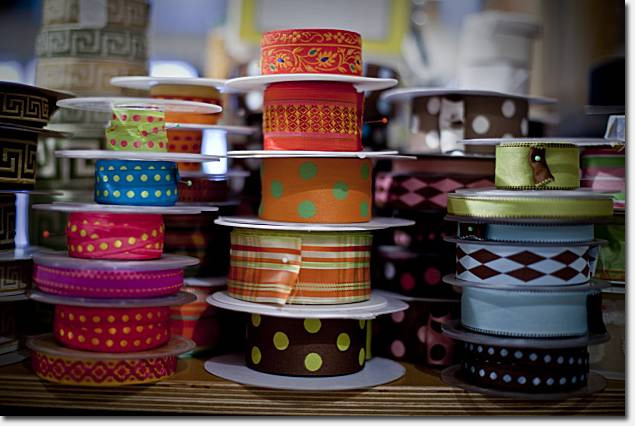 Photo: Peter DaSilva | Special to the Chronicle
4:44 pm | Posted under
Business
,
Shopping
|
1 comment