The National Weather Service had issued a tsunami advisory for the entire West Coast today after a series of earthquakes struck off the coast of Chile overnight, the highest being an 8.8 magnitude quake [SFAppeal].
Like a typical San Franciscan, I completely ignored the warning and headed straight to Ocean Beach to see what would happen at 1:20pm, the projected time for wave touchdown.
There were several hundred people out at Ocean Beach, a couple hundred down on the beach itself. There was a lot of churning surf and really large waves breaking way offshore. A Coast Guard helicopter kept watch overhead.
I stood with two other gawkers who have surfed Ocean Beach. They said they felt confident they could make the sprint back to the Great Highway if they saw a super large set breaking offshore (hmm, ok). As you'll see from the pictures, joggers, walkers and dog owners were undeterred by the warning as well.
On the way back to my car, I heard a Sheriff's officer remarking that it was much heavier surf than normal. Though he was holding yet-to-be-posted "TSUNAMI ADVISORY" flyers in his hand.
Sarah B.

Click here to see the full day's worth of waves in a timelapse video (rainbow at the :30 mark)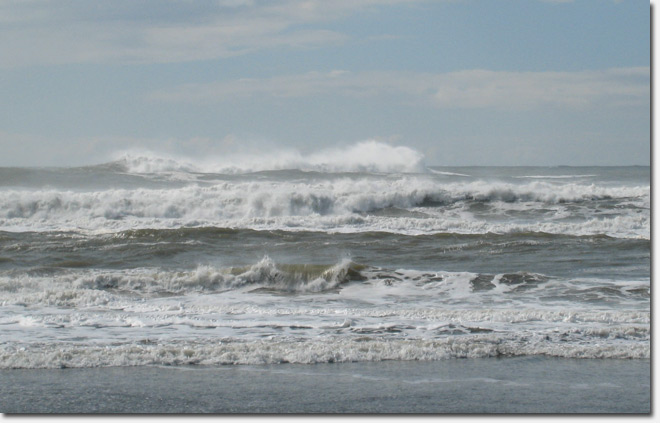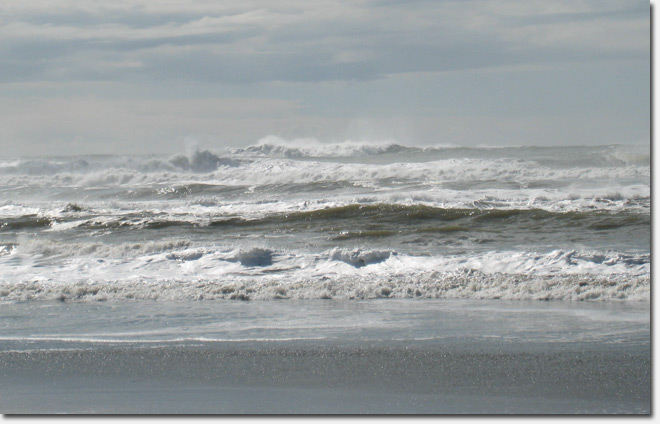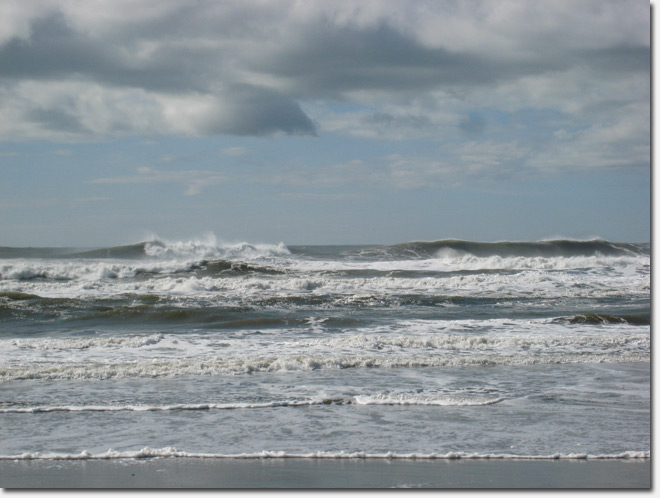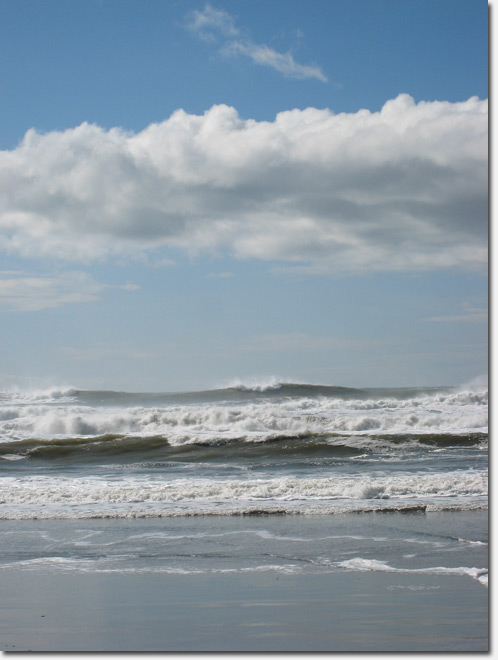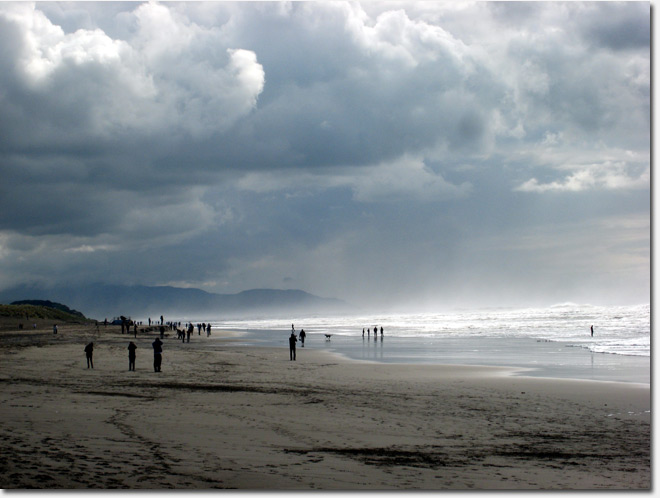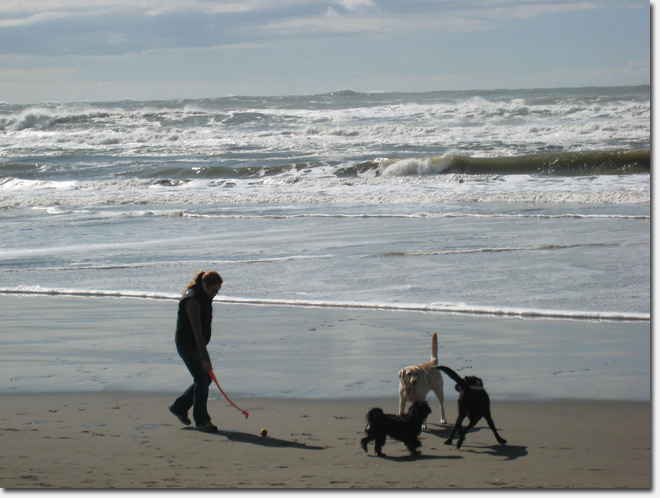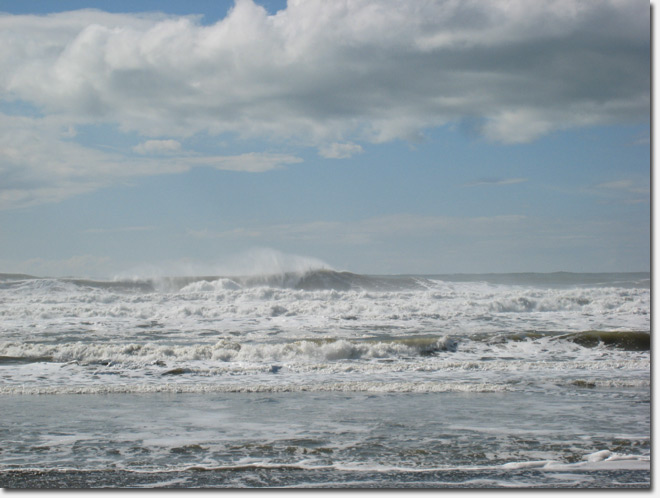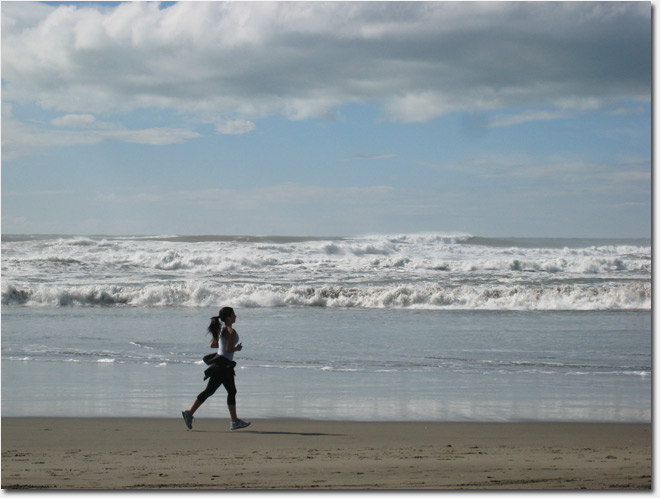 A view from Sutro Park from Twitter member and RichmondSFblog reader GeekandDestroy: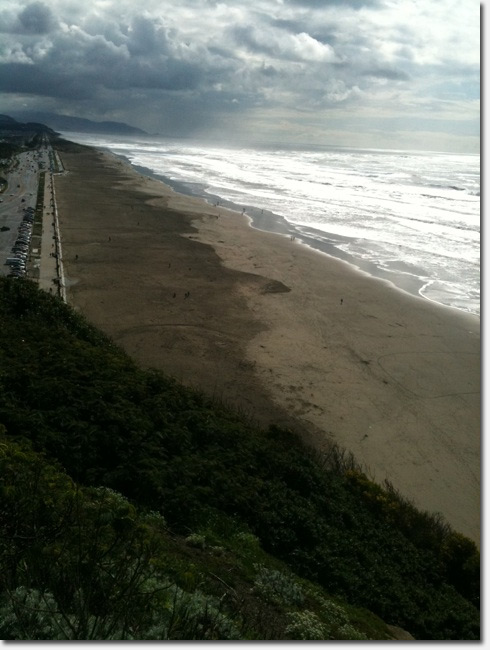 3:04 pm | Posted under
Photos
,
Video
,
Weather
|
5 comments