This month you'll have a few chances to connect with Richmond District Supervisor Eric Mar.
On Thursday, April 15, in support of the Bike to School initiative, Supervisor Mar will lead a ride from Smart & Final on 7th Avenue near Clement to Roosevelt Middle School on Arguello near Clement. To join in on the ride, meet at 7:30am in the Smart & Final parking lot.
The next day, April 16, he'll hold his monthly coffee hour at Cafe Muse from 10:30am – 11:30am. Stop in to say hello or to talk about neighborhood issues on your mind. The cafe is located at 785 8th Avenue (between Cabrillo and Fulton).
Later in the month, on Friday April 30, Supervisor Mar will kick off his monthly bike to work days. Join the Supe and other Richmond residents for a ride downtown. Meet up at the Velo Rouge Cafe at 798 Arguello (at McAllister) at 8am.
Supervisor Mar will also participate in the city-wide Bike to Work Day program sponsored by the SFBC on May 13. To join in, meet at the Blue Danube Cafe (306 Clement) at 7:30am.
Happy pedaling!
Sarah B.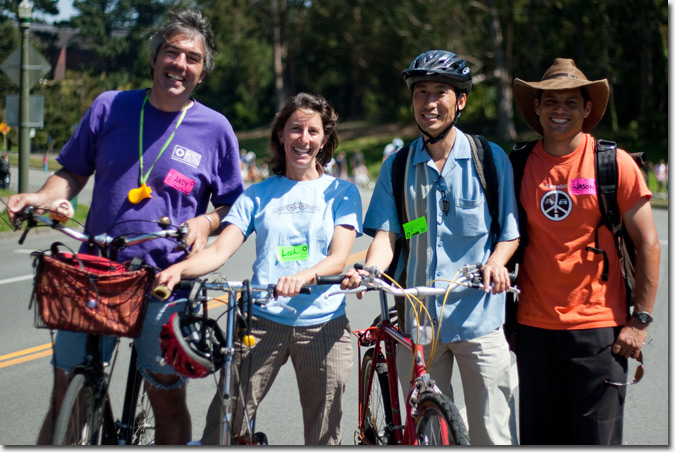 Supervisor Eric Mar bikes with members of the SF Bicycle Coalition. Photo by kate at yr own risk

1:30 pm | Posted under
Eric Mar
,
Events
|
Comments Off