Starting Wednesday, February 17 at 8pm, the southbound ramp that connects Park Presidio Boulevard to Doyle Drive will be closed through 2011 (more info). This is the ramp you might take when trying to reach the Marina District from the Richmond.
Unlike the northbound ramp closure, there really is no convenient detour for this route. If you want to get to the Marina from our neighborhood, you'll need to take surface streets or travel through the Presidio.
So hunker down because we have a long wait until these shortcuts are back in operation. It was nice knowing ya, Marina!
For more information on the Presidio Parkway project, visit their website.
Sarah B.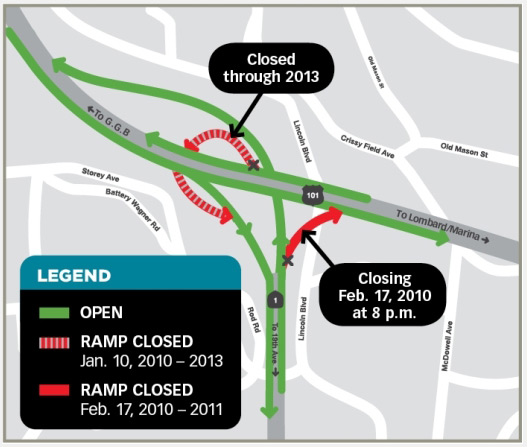 7:23 am | Posted under
Traffic
|
1 comment