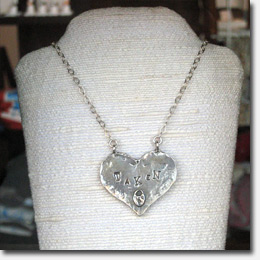 Tucked in at 391 Arguello right near Clement is a jewelry boutique, Covet, which opened in Spring 2009.
Featured by NBC Bay Area recently, the small shop is owned by two jewelry designers, Adrienne Lee Wiley and Liza Anongchanya. The two manage their own wholesale jewelry businesses in addition to Covet, which recently opened a second location at 451 Hayes.
"We came up with the unique idea to create an affordable handcrafted jewelry boutique combined with an in-house design studio because we wanted to offer customers a one-stop, full service shopping experience," they say on their website.
Covet was already closed when I popped by this weekend, but I still window shopped. There were some beautiful pieces on display and according to the NBC article, "their price-points are always affordable" and their "Sale Tree" is always in bloom.
The article describes Covet's jewelry as vintage and feminine. "Adrienne prefers to incorporate vintage findings into her handcrafted collections while Liza often interprets geometric shapes into delicate lariats, necklaces as well as earrings. Their success can be attributed to a commitment to create feminine, subtle and sometimes whimsical pieces."
According to their website, Covet also offers "Sip and Shop" private events for groups, a "Wish List" registry for devoted shoppers, as well as on the spot customization for shoppers who see something in the store that they think needs a little tweak.
Sarah B.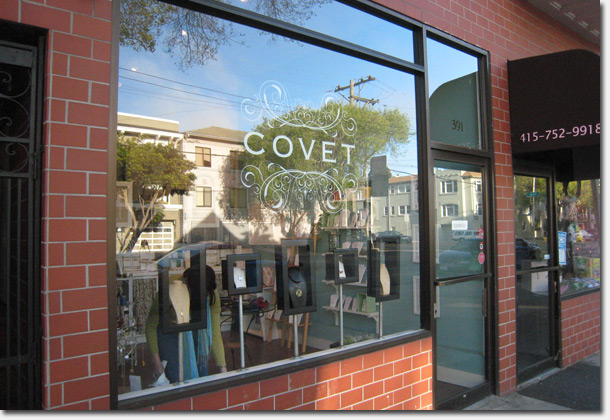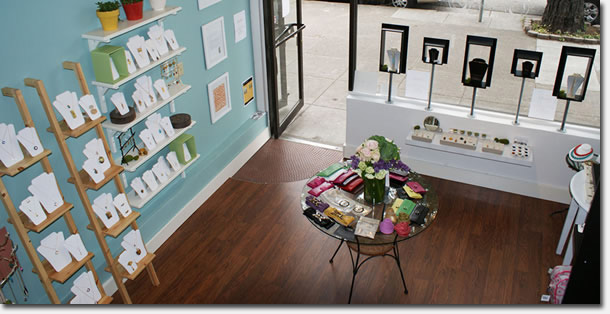 6:45 am | Posted under
Shopping
|
2 comments