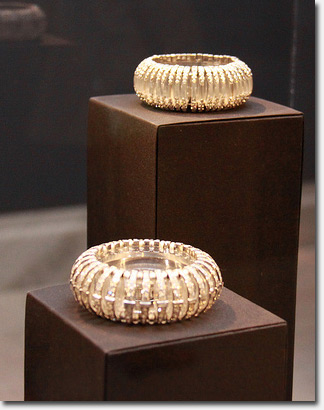 Our generous fans over at FAMSF are making Valentine's Day dreams come true this year. In honor of Cupid's big day, they've given me two pairs of passes to the Cartier and America exhibit at the Legion of Honor which I want to give away to readers.
Doesn't diamonds and lunch sound like a great Valentine's Day? After all, diamonds are a girl's best friend. And even the men are getting in on the bling nowadays.

But if you win, the passes are good anytime, not just on February 14th.
To enter to win a pair of free tickets to Cartier and America, just find the answers to the two trivia questions below, then go to our Contact Us page and send them in. Entries are due by Sunday, February 7 at midnight.
1) The exhibit includes a pair of bracelets worn by Gloria Swanson in what classic Hollywood film?
2) The exhibit also includes the engagement ring of Princess Grace of Monaco. What cut diamond does it contain and how many carats is it?
Good luck!
Sarah B.
6:36 am | Posted under
Museums
|
Comments Off