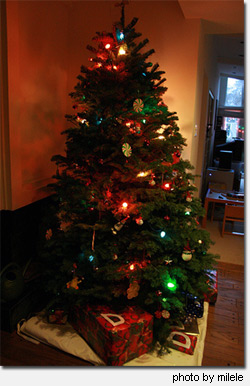 Here are some details on how to dispose of your Christmas tree this year:
- Trees can be put out for collection, free of charge, from January 4-8 and January 11-15.
- Please place clean unflocked trees next to your garbage cans on your regularly scheduled collection day (don't leave them on the street corner!).
- Be sure to remove all tinsel, decorations, plastic bags, stands, and lights.
- If your tree is over 6 feet, please cut it in half.
- If your usual collection day is Friday, there will be no service on the 25th or the 1st; pickup will be on Saturday December 26 and January 2.
Sarah B.
6:24 am | Posted under
Green
|
2 comments