Watch for the fencing surrounding Lincoln Playground at 33rd Avenue and Clement to come down in early April. That's what I'm being told by Meghan Tiernan, the Rec & Parks Dept. project manager for the Lincoln Playground renovation.
The playground has being completely redesigned and includes new equipment, safety surfacing and furnishings, plus new seatwalls and landscaping.
Like many modern playgrounds, Lincoln will now have two distinct sections – one for children age 2-5, the other designed with taller, more complex structures for kids age 5-12. The lawn also received a makeover, with all new sod and a portion of it reshaped to create a level playing area.
Meghan tells me that a more formal, ribbon-cutting ceremoney will be scheduled for later in April or early May. I'll keep you posted on the celebration plans.
Sarah B.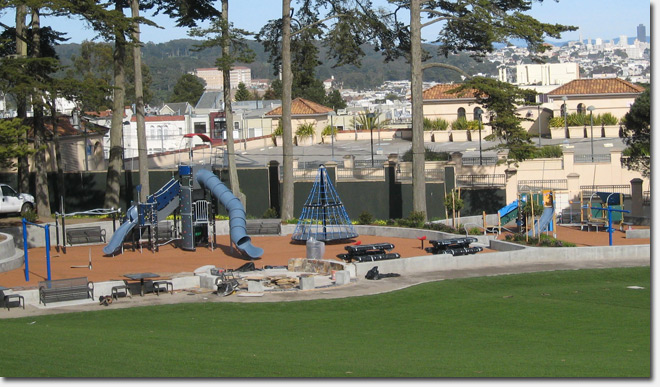 1:09 pm | Posted under
Kids
,
Recreation
|
1 comment