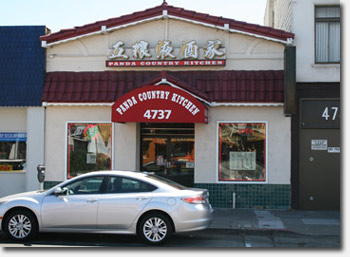 Via SF Citizen comes the news that one of our neigborhood restaurants was named to the national Top 100 Chinese Restaurants list.
The list was compiled by Chinese Restaurant News, and I'm not sure what the criteria was (e.g. did the restaurant have to be an advertiser?). Another SF restaurant, Ana Mandara (891 Beach), made the top 10.
Reviews on Yelp are mixed for Panda Country Kitchen, but average out to 4 of 5 stars.
Any RichmondSFBlog readers eaten there? Give us your review in the comments!
Sarah B.
7:02 pm | Posted under
Food
|
4 comments