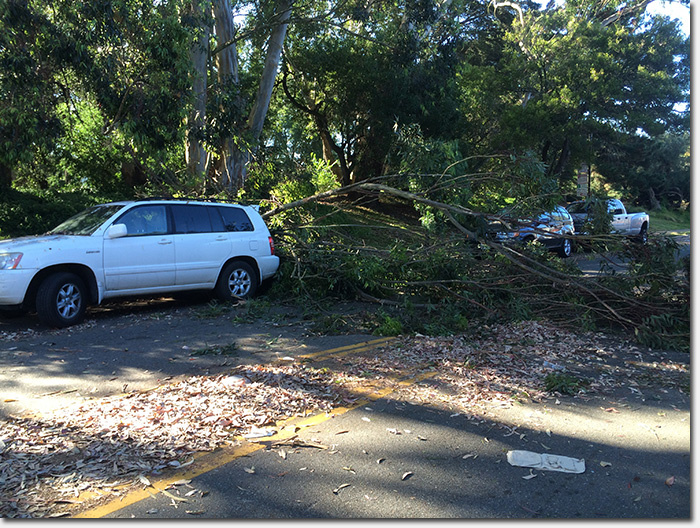 Photo by Benton R.
A large tree uprooted itself and fell over on Funston Avenue near Clement Street around 4:15pm on Sunday afternoon.
A reader passing by when it happened heard "a large crack and thump" as the tree fell over onto a parked SUV, also knocking off the bicycle that was on its rear rack. The tree fell well into the street, blocking traffic. No one was injured in the incident.
SFPD and a Park Ranger arrived on the scene, trying to locate the owner of the vehicle. As of 5:15pm, the tree is still being cleared from the street.
Falling eucalyptus are not uncommon along the Park Presidio beltway. One fell near Geary in May 2013 and a giant one crushed a car in 2009.
Sarah B.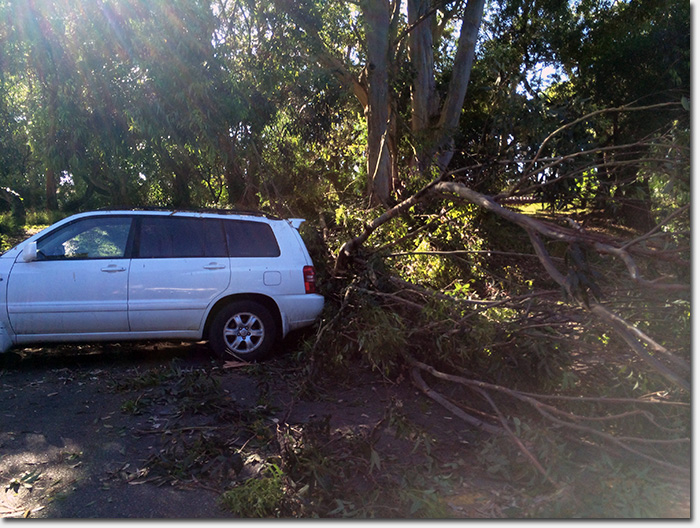 Photo by Benton R.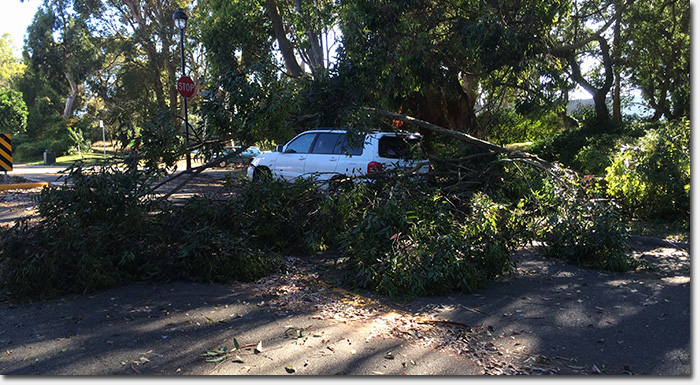 Photo by Benton R.
5:18 pm | Posted under
News
|
8 comments