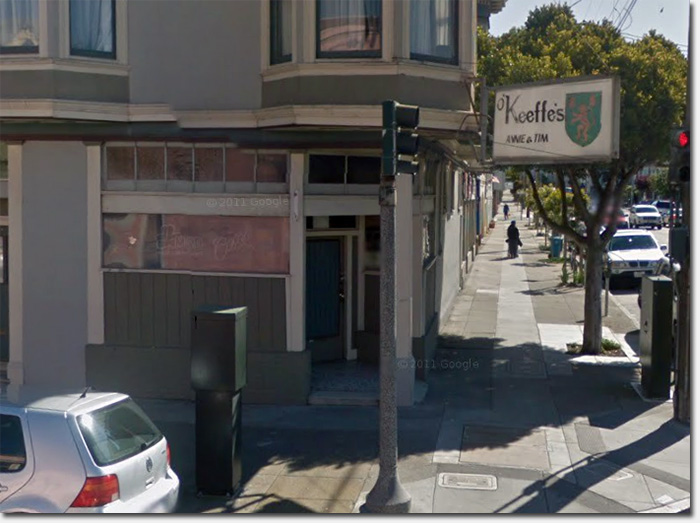 O'Keeffe's Bar on the corner of 5th and Balboa is usually about as quiet as they come for neighborhood bars.
But in the early hours of Tuesday morning, an unruly patron was escorted from the bar. A short time later around 1:12am, he returned with a handgun and fired one shot through a closed window of the occupied bar.
The Richmond District Police Station reports that no one was injured, and officers arrived quickly and arrested the suspect. He was booked at County Jail on several assault and weapons charges.
One neighbor who lives across the street said that "one officer bravely caught the guy on his own without firing a shot. It was well handled. A minute later 5-8 cars responded too."
Sarah B.
4:30 am | Posted under
Crime
|
22 comments