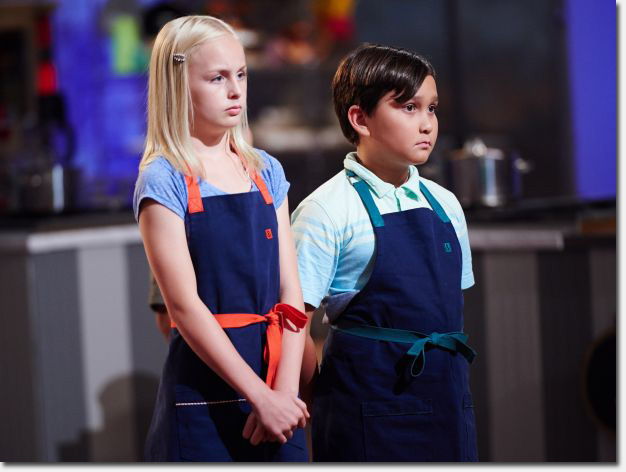 Payton (R) faces elimiation in episode 2
Well no one ever said baking was easy. Factor in television cameras in your face and tight timelines, and the pressure gets really intense. Oh and did we mention this is happening to a 10-year old?
Richmond District resident Payton Pelaez just barely avoided elimination in the first episode of Food Network's Kids Baking Championship.
But on last night's second episode, his luck ran out.
The contestants were told they would be making "dessert imposters", e.g. desserts that look like other foods like sushi, pizza, garlic bread etc. Payton drew pizza as his dish which made him happy since he had experience with dessert pizzas before.
He topped a snickerdoodle "crust" with marshmallows, gummy bears, peanut butter cups and fondant which went over well with the judges.
But a mid-challenge twist threw him for a loop when he had to make an additional side-dish: garlic-bread. It came out looking like egg rolls, which landed him in the bottom two. At the end of the episode, he was voted off the competition.
While Payton may not be continuing on Kids Baking Championship, we know someone with his passion for baking won't be hanging up his apron anytime soon. You can keep up with him through his Chez Pay website, and even order up some of his creations for yourself.
Sarah B.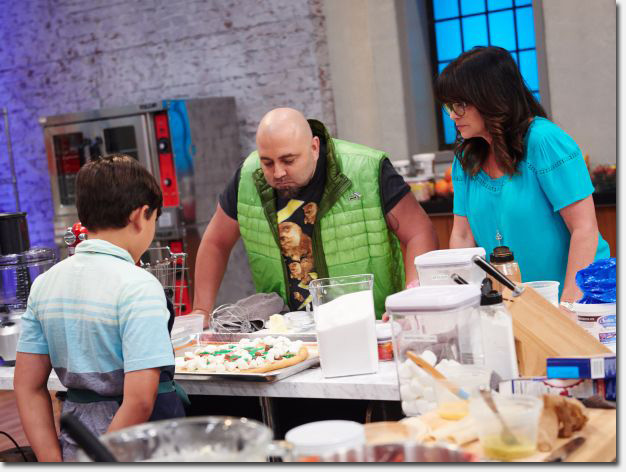 Payton shows his dessert pizza to the judges, Duff Goldman and Valerie Bertinelli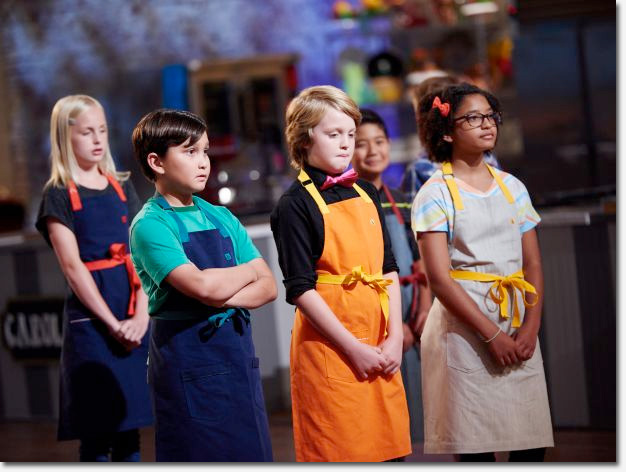 Payton (L) narrowly misses elimination in episode 1
11:52 am | Posted under
Community
,
Food
|
4 comments