Last fall, the El Camino entrance to Lands End was closed off for reconstruction of the Eagle's Point overlook. It's one of the best views in the neighborhood, overlooking China Beach, Baker Beach and the majestic Golden Gate Bridge.
The entrance reopened this week and debuted the new overlook which is simple in its design and in keeping with the other overlooks along Lands End's coastal trail.
The old overlook was made of wood and included a ramp up to the viewing area. The new overlook is flush with the trail path, and features a simple semicircle design and three benches. Builders did keep and re-install one of the brown, wood benches from the old overlook and placed it slightly east of the main viewing area.
The new overlook is completely accessible, and old and diseased trees were removed around the overlook creating an unobstructed view. The next phase of the project includes native plant re-vegetation (if you're interested in volunteering, get more info here).
Other improvements from the project include a resurfaced and regraded trail, a new bike rack near the 32nd and El Camino entrance, new signage, and an emergency call box near the overlook.
The Eagle's Point renovation was the final project in the improvements to Lands End made possible by a $5 million grant from the Richard and Rhoda Goldman Fund in 2010. Funds were supplemented by additional grants from the Horace W. Goldsmith Foundation and California State Coastal Conservancy.
Sarah B.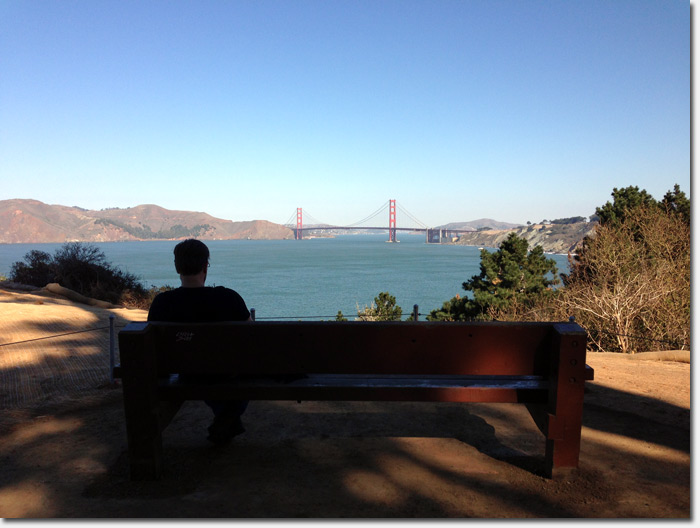 One of the old benches from the previous overlook still remains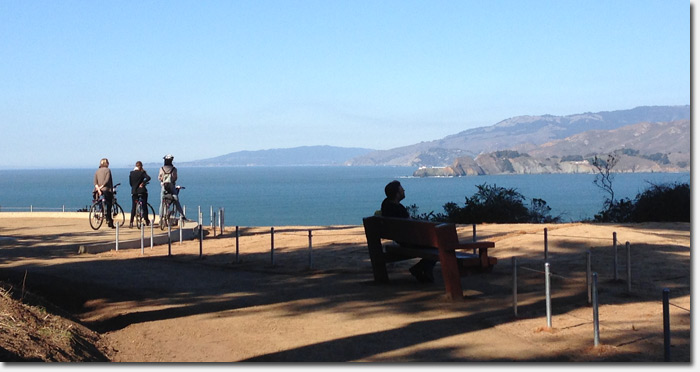 The new overlook is flush with the trail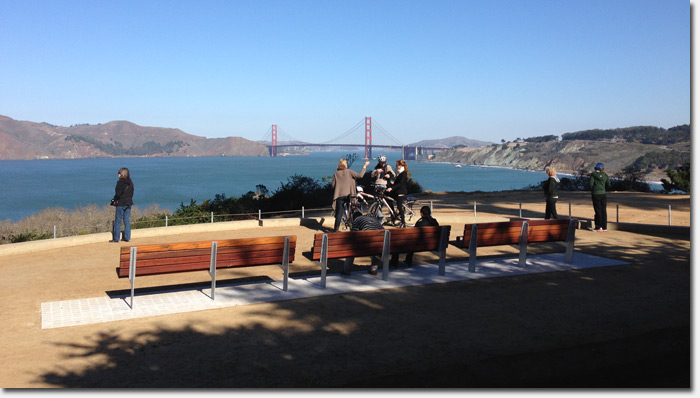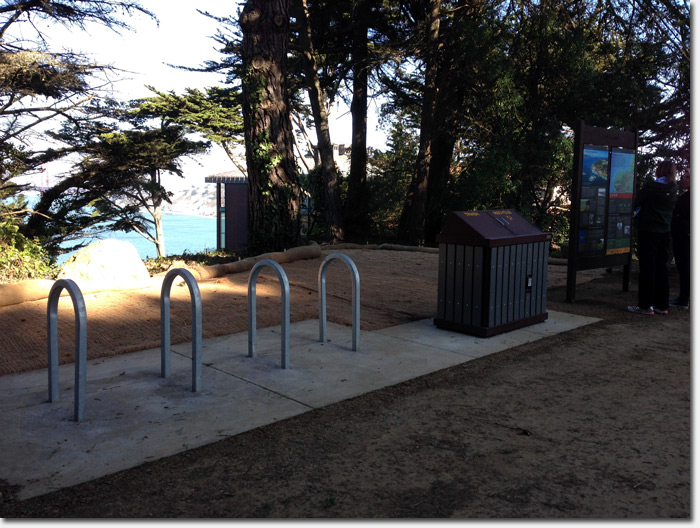 The new signage and bike racks near the Lands End trail entrance at 32nd Avenue and El Camino Real
5:02 am | Posted under
Lands End
,
Parks
|
5 comments