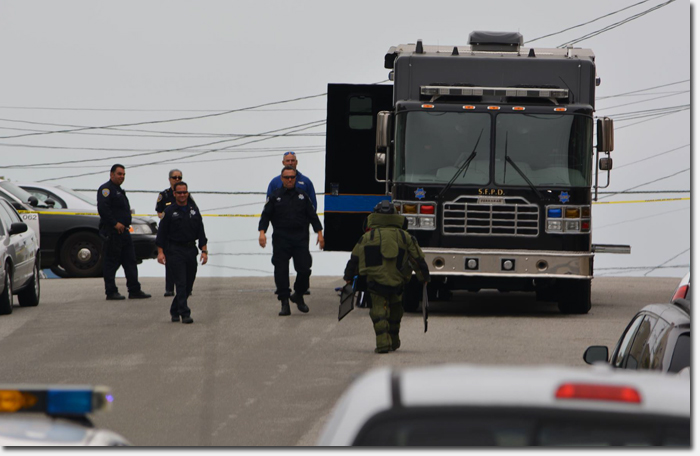 Photo by Jeffrey G.
While cleaning out their garage on Saturday morning, a resident on 40th Avenue between Anza and Geary came across a suspicious device.
The resident initially called Recology for recycling of the device but after describing it in detail, was instructed to call SFPD.
SFPD arrived on the scene with the bomb squad, who cleared the device without incident. Officers spent 2 to 3 hours on the scene and the street was blocked off to traffic.
We did not receive word on what the suspicious device was. UPDATE: A reader, Valerie V. told us "My husband spoke with an officer there. Old Army Corps of Engineers guy had some old fuses."
Thanks for reader Jeffrey G. for the report and photos.
Sarah B.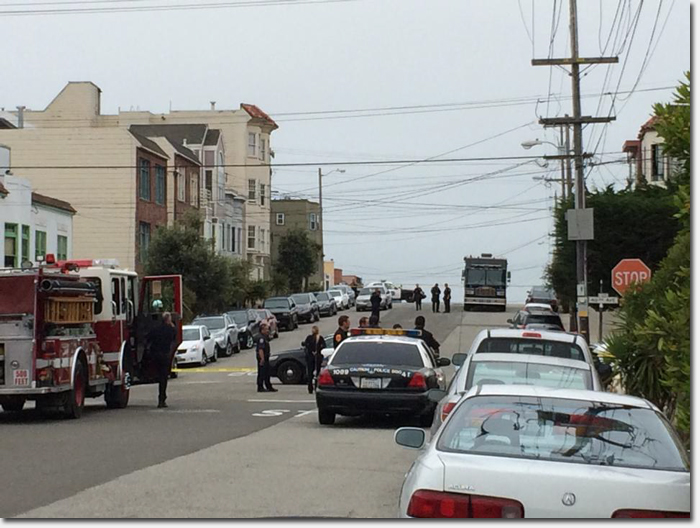 Photo by Jeffrey G.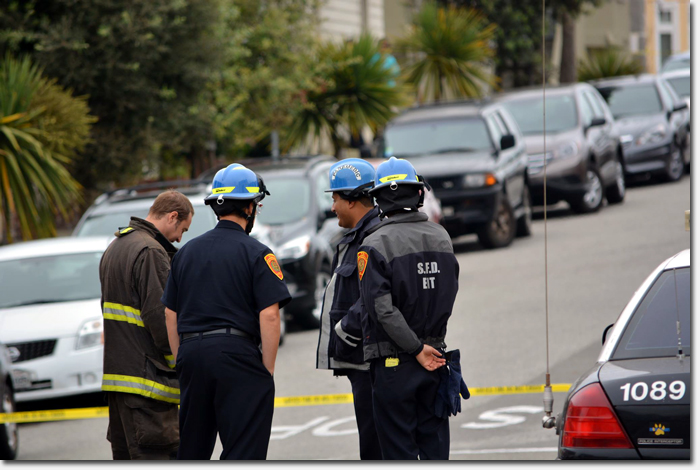 Photo by Jeffrey G.
12:45 pm | Posted under
News
|
4 comments