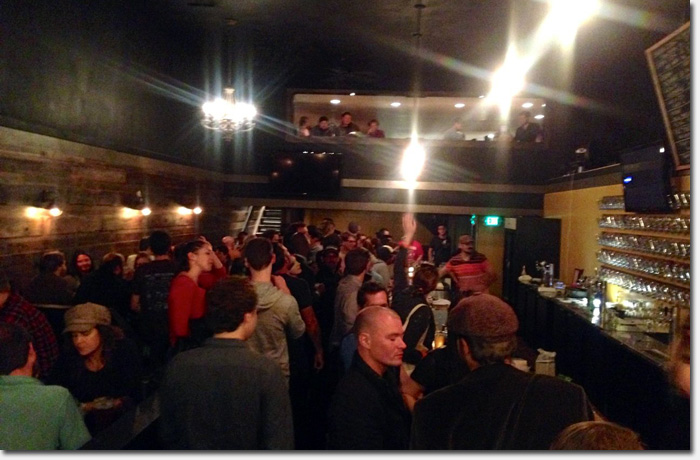 The new Richmond Republic Draught House on Clement. Photo by Ender Markal
Here are a few tidbits on the food scene to whet your appetite. Bon appetit!
The new Richmond Republic Draught House, located in the old Haig's Delicatessen at 642 Clement Street, will have a soft opening this Thursday through Sunday from 5pm until 2am. They will be offering a small food and large beer menu. Reader Jeffrey stopped in during a soft opening last week and told us "Pretty nice place, had 23 beers on tap. Had a good atmosphere." It's the second establishment from the owners of Chomp N' Swig.
In other restaurant news, Sichuan Home has opened a second location on the corner of 45th Avenue and Balboa called Sichuan Table. Reader Marc W. tells us "It's way tasty. Sichuan and dim sum." Even the real critics love them some Sichuan Home. Back in 2011, Patricia Unterman called their first location "the best Chinese restaurant to open in San Francisco since Hakka Restaurant appeared on the outer edge of the Richmond."
This Sunday, September 28 from 11am until 6pm, check out the Taste of Russia Festival at the Holy Virgin Cathedral (6210 Geary). The annual festival features Russian food (piroshki!), entertainment, tours of the church, icon painting demonstrations, choir performances, gift items and more. Admission is $5.00 per person.
5:15 am | Posted under
Events
,
Food
|
4 comments