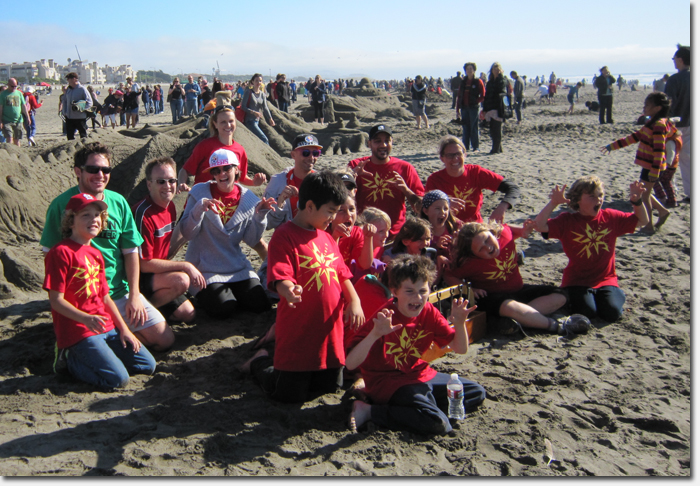 Students from Creative Arts Charter School pose near their winning sculpture on Saturday
On Saturday, LEAP hosted their 28th Annual Sandcastle Contest where elementary school students team up with professional architects and contractors to create sandy masterpieces. Hundreds turned out to see the finished sculptures at the north end of Ocean Beach.
This year, Creative Arts Charter School took Best of Show honors with their "Awesome Fireblasting Dragon" sculpture. The students built it with the help of Walker Warner Architects.
The theme this year was "Sandblast", which was interpreted in many creative ways. Some teams had space craft blasting off, some sand structures were blasting their cannons at imaginary enemies, while others just portrayed creatures "having a blast". One team built sandy replicas of the characters from the Angry Birds video game, known for blasting their way through pigs and blocks.
Congratulations to Creative Arts Charter School and to all the schools that participated!
Sarah B.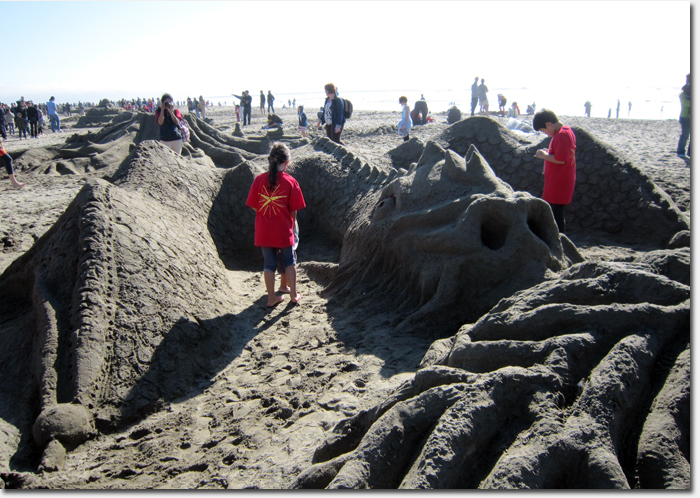 The "Awesome Fireblasting Dragon" that won Best of Show for Creative Arts Charter School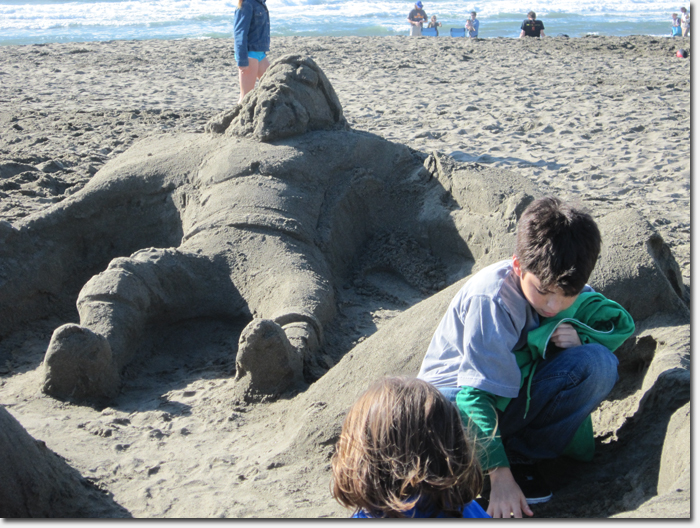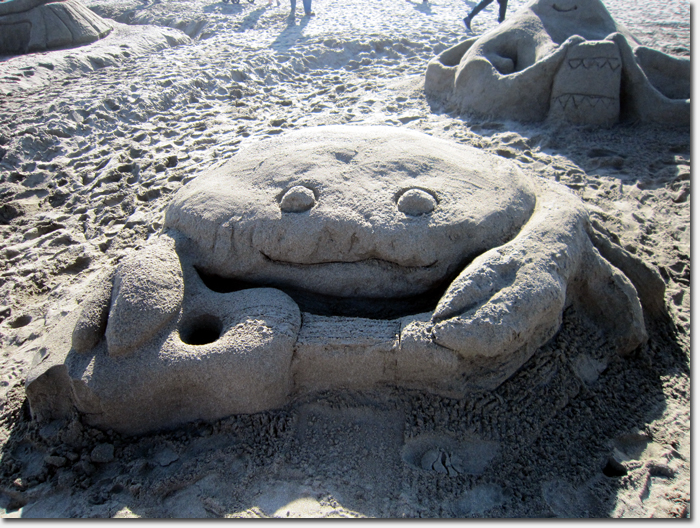 A guitar-playing crab that was part of a sandy band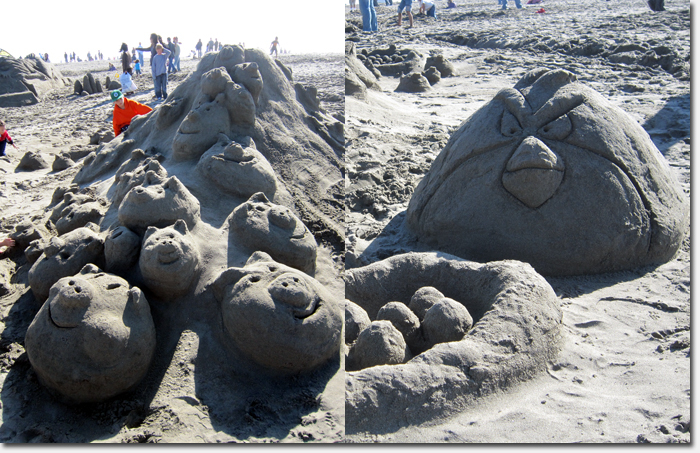 The Angry Birds sculpture