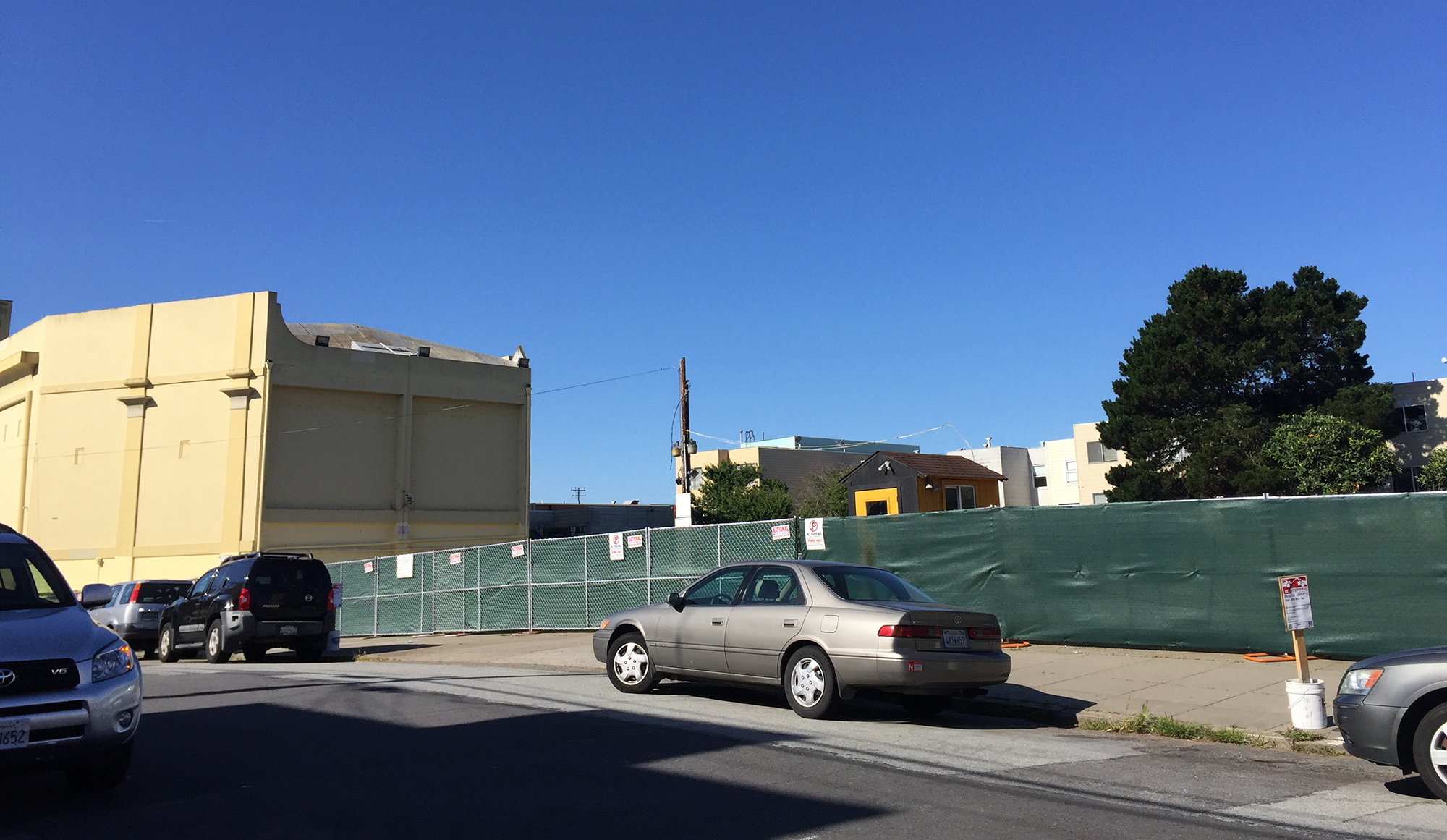 Fencing is now up along the Alexandria Theater's back lot on the 18th Avenue side. The lot was previously used for paid parking and for YMCA members. It was also a favorite for homeless campers for awhile.
An ownership group purchased the Alexandria property in July 2014, which included approvals from the Planning Department to build residential units, with commercial space on the ground floor, on the vacant lot behind the theater. The building would also include underground parking.
We have not seen the latest plans for the development of the building on the back parking lot. The rendering below was submitted in 2012 for approval but may no longer be accurate.
But the permit description for the project (200806275522) confirms that the building will be 4 stories and include 41 units. The project cost is $12.2 million.
Still no word on what the fate of the theater itself will be. But at least something is happening to move forward with the next chapter for this neglected property.
Sarah B.