Beginning October 1, the 14th and 15th Avenue Presidio gates will become one way thoroughfares in and out of the Presidio's Public Health Service District.
The 14th Avenue gate will be re-opened and serve as the new entrance to the district. Conversely, the 15th Avenue gate will become one way out of the Presidio, serving as the exit.
I'm sure there will be lots of u-turns executed on 15th Avenue until word spreads. So let your friends and neighbors know about the change – it takes effect on October 1.
Sarah B.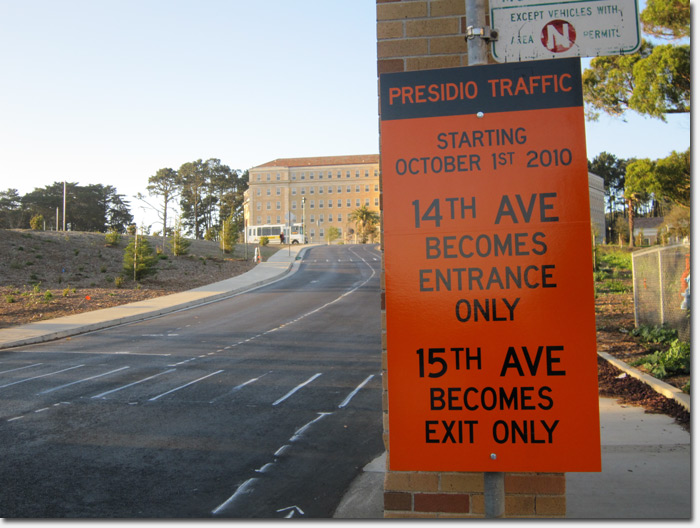 11:15 am | Posted under
Traffic
|
3 comments