Another short term closure alert from the Presidio Parkway project… On Friday, July 9 and Saturday, July 10 from 12midnight to 5am (5 hours), the ramp from northbound Hwy 1/Park Presidio Boulevard to northbound Hwy 101/Doyle Drive will be closed. The closure begins at Lake Street.
This means if you want to get on the bridge from the Richmond District during the closure, you should pick an alternate route such as winding through the Presidio via the gates at Arguello, 15th Avenue or 25th Avenue. Map of the Presidio
These overnight closures are necessary to place the temporary support structures (falsework) over northbound Hwy 1 in order to construct the new southbound high viaduct bridge.
Sarah B.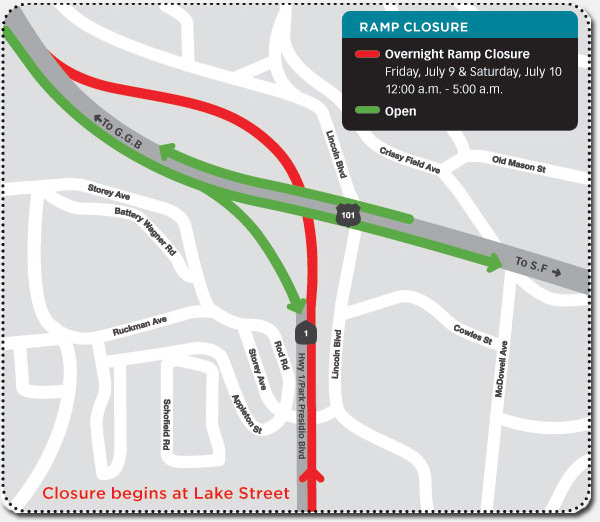 4:30 pm | Posted under
Traffic
|
1 comment