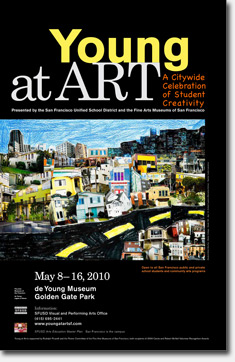 Saturday kicks off the week-long "Young at Art" program at the de Young Museum in Golden Gate Park. The museum has teamed up with the San Francisco Unified School District for an eight-day celebration of student creativity in visual, literary, media and performing arts.
Formerly known as the San Francisco Youth Arts Festival, "Young at Art" is a jam packed week of events and exhibitions that runs from May 8 – 16. Over 60 student and community groups are scheduled to perform at the de Young including choral groups, orchestras, dance ensembles, theatre groups and jazz bands.
Plus check out the artwork, photos, and videos that have been submitted by San Francisco students. The schedule also features hands-on activities for visitors in the music concourse in front of the de Young museum.
Some highlights from this year's schedule:
2010 Performance Project, Cultural Connections Through Dance
Saturday, May 8 | 12:30pm – 1:30pm
The SF Ballet Center for Dance Education (CDE) proudly presents 100 student dancers from the San Francisco Unified School District. Teaching artists from the CDE have been working with select groups of students for 16 weeks on a performance composition with genres ranging from Country Western to West African Dance. Attendance is free.
Media Arts Exhibition
Tuesday, May 11 | 10am – 2pm
The exhibition features film and video screenings of student works curated by the Education Department of the San Francisco Film Society led by Joanne Parsont and Keith Zwolfer.
Shadow Puppets
Friday, May 14 | 10:40am – 11am
Students from the Everett Middle School present a shadow puppet performance.
For a full schedule of events, visit the youngatartsf.com events section.
Congratulations to all the students who are participating in this year's program!
Sarah B.
Some works from the 2009 exhibition: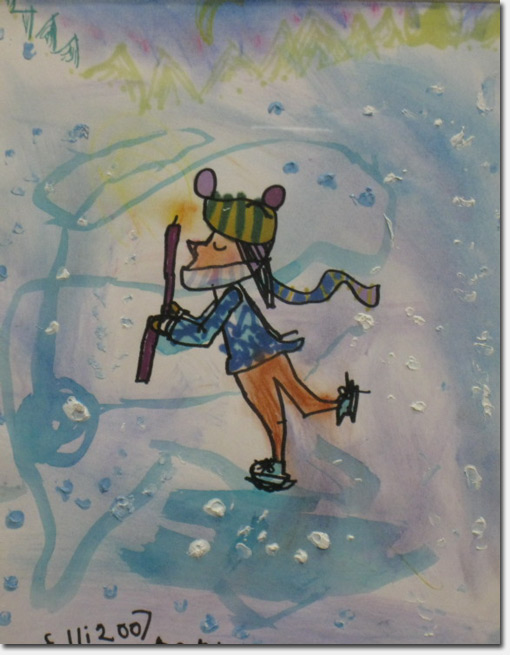 Elizabeth Englehaupt (Grade 1), Skater Girl. Chinatown YMCA Young Arist Program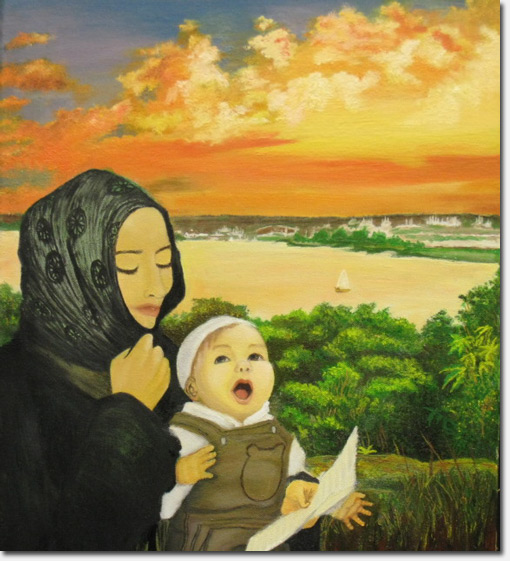 Guh Pinto-Cresci (Grade 12), Nothing Can Be Compared to a Mother's Love.
Columbia Park Boys and Girls Club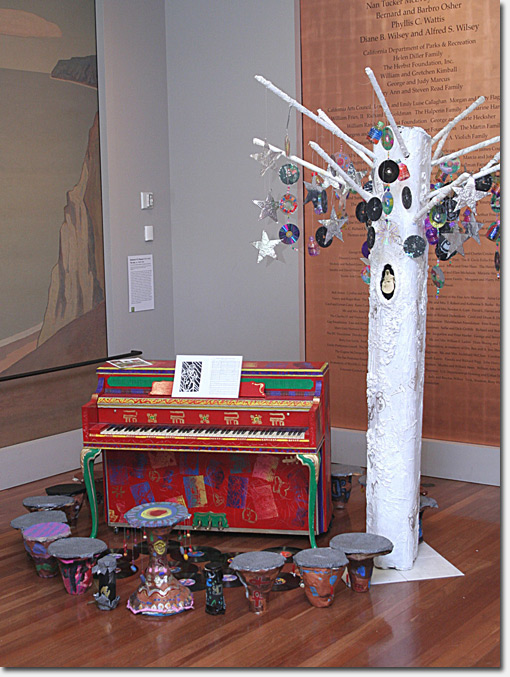 Rooftop Elementary School

8:49 pm | Posted under
Art
,
Golden Gate Park
,
Kids
,
Museums
|
Comments Off