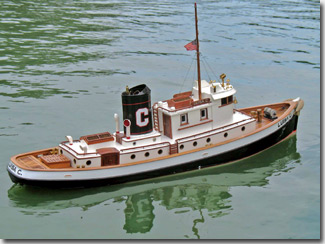 This Sunday, the San Francisco Model Yacht Club will host Steam Up 2010, its second annual "All Steam Power" Model Boat Regatta at Spreckels Lake at 36th Avenue and Fulton in Golden Gate Park. Stop by between 10am and 4pm to watch these little boats steam their way around the lake.
The SFMYC's website has some interesting history on what powers model boats:
In the late 1800's power boats began to appear on our lakes and ponds. They were powered by steam, our first source of model boat power long before gasoline and electric. Early models featured "hand crafted" engines and boilers fired by dry fuel tablets kerosene or coal. By the mid 1920's model steam engines were offered as "raw castings", and the art of steam boating required extensive skill in machining, woodworking and model engineering. By the 1940's, pre-built engines and boilers came on the market. The 90's was the development of the smaller more powerful reliable units fired by propane and butane.
The Steam Up event showcases both vintage and modern day boats such as tugs, work boats, and open launches. Anyone with a steam powered vessel is welcome to participate in the regatta. Works in progress, and all forms of steam plants and boilers, are encouraged to display. Many of the models will be run on the pond throughout the day.
Read more about 2009's Steam Up event (pdf)
Sarah B.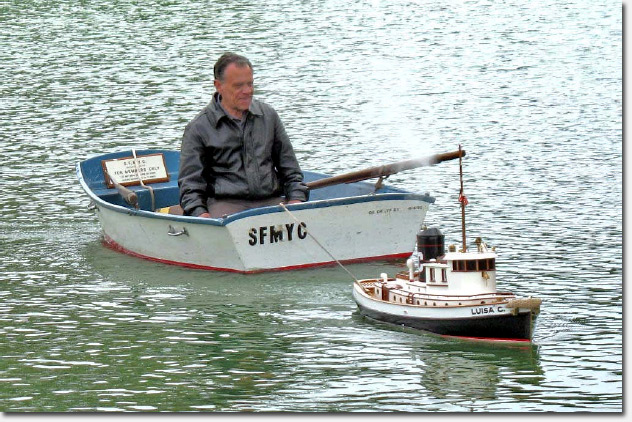 The Luisa C. Pulls SFMYC Member Bob Trickey around Spreckels Lake. Photo by Ken Valk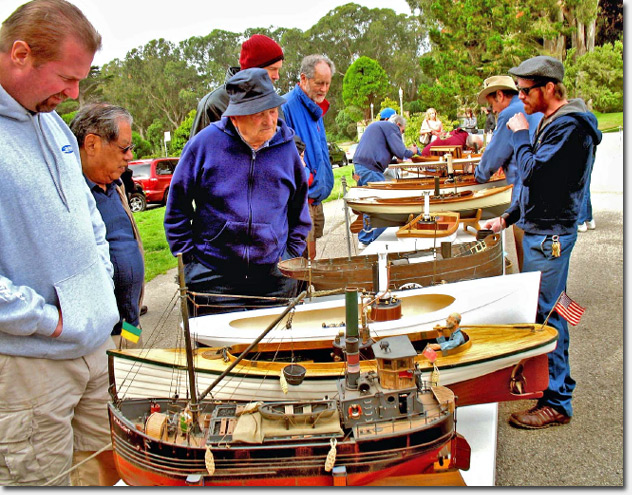 Visitors take a look at the model boats on display. Photo by Ken Valk
6:38 am | Posted under
Events
,
Golden Gate Park
|
4 comments